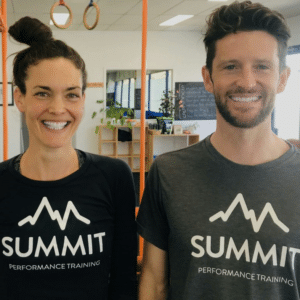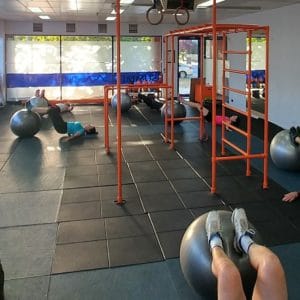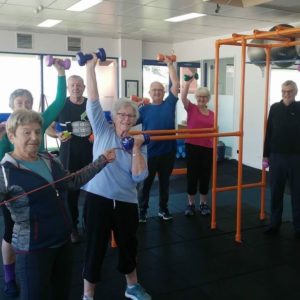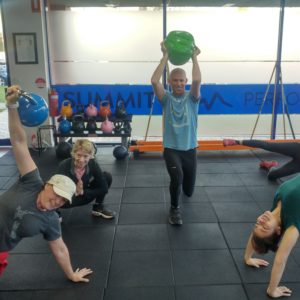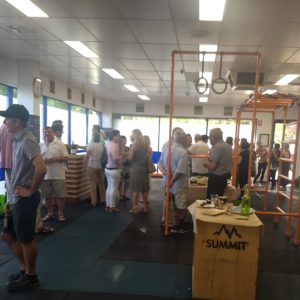 TRIBE training philosophy:
To help you rediscover what your body is still capable of doing, whilst making you lean and supple. If you want to be muscle bound & stiff then TRIBE training is NOT for you. Yes you will be challenged and it will improve tone and shape but TRIBE is more than this.
Safe & Effective exercise for OVER 40s 50s and 60s.
In-studio & remote classes.
Email me and I'll give you a call: claire@summitpt.com.au.
10 weeks, within NSW school term. TRIBE is an intimate group training experience.
Your journey begins with the completion of a couple of forms – Summit PT Health & Medical Questionnaire as well as a Summit Performance Client Consent. Both of these documents are essential to ensure we know your starting point.
We want you to feel confident that your body is ready for the demands of your new routine.
We then review – to obtain a clearer understanding of how we can help you with your current goals – and then arrange a catch up – either in-studio or phone. 
During this catch up we will identify movement and fitness strengths and weaknesses.
Your consultation, forms and assessment will cover the following:
A movement screen assessment,
Baseline measurements – appropriate to goal,
A review of your lifestyle and exercise habits,
Your history of injuries/illness – acute and chronic,
Your current goals.
With this information we can recommend TRIBE classes for you. 
As humans we're made to crawl, walk, run, jump, defend, climb, throw, lift and balance. TRIBE training has been designed to help you rediscover what your body is still capable of doing, whilst making you lean and supple.
We offer TRIBE as:
ORIGINAL – targets mobility and whole body functional strength.
EXERCISE THERAPY & OLDER ADULTS – the focus is safe strength & mobility!
You choose time(s)/week that work for you. We track your progress/programs and you get to know the crew in your session!
The TRIBE program has been designed by Jeremy Rae – Exercise Physiologist.
We provide the correct technique feedback and ways to modify or regress/progress the exercises/mobility movements so all TRIBE participants train safely and effectively!
Functional whole body movements, correct movement technique, fun, and like minded exercisers!
Suitable for adults of all fitness levels – we change the movements depending on your capacity.
Awaken your amazingly resilient and adaptable body with TRIBE. Expect continued improvement in your mobility & stretch, core condition, running, squatting, crawling, pushing and pulling movements, rolling and lunging – and a lightness in your daily step.
Every TRIBE session is tailored to your own progress of the fundamental human movement patterns.
The TRIBE format is programmed over an 10 week period.  All your sessions are tracked and progressed accordingly to an increase in your strength and fitness.
All 1 hr TRIBE sessions involve:
8mins: Warm up and mobility; especially for shoulders, spine and hips.
36mins: Completing functional strength and conditioning exercises inc:
push/pull
crawl/climb
squat/lunge
bend/twist
run/balance
These may be bilateral, contralateral and/or ipsilateral movements – it really depends on your own progress.
All 3 planes of movement: sagittal, frontal and transverse
In studio we use: THE jungle gym, swiss balls, body weight, medicine balls, barbells, kettlebells, hurdles, agility ladder and poles, dead balls, indian clubs, ropes, monkey bars, the list goes on!
6mins: Core work – inc abs, lower back and glutes.
2min: A new challenging movement for mind and body.
8mins: Foam roller/massage ball/power bands/cool down – ready for next session!
All TRIBE session will increase your Strength | Fitness | Mobility.
Any concerns I had starting a new exercise program quickly disappeared. I felt supported and challenged at the same time. Tribe has become an important part of my exercise program and I couldn't imagine life without it!
I really like the tempo and variation of the classes. I feel good about my fitness and achievements. I also really like the energy from both Claire and Jeremy and the social side of exercising with a lovely group of people.
Socialising with a similar age group whilst improving fitness is great. Claire has great energy and enthusiasm and has a fabulous ability to relate to a wide range of ages and abilities, making everyone feel good.
I was pretty unfit when I started and nervous about my coordination and not being able to keep up. I needn't have worried. Tribe has been a fantastic addition to my life. The small group works really well as Claire can adapt the program and help everyone with their individual variations and needs.
I love the small classes, variety of exercises and Claire's passion.
Tribe is just fantastic. The exercises are clearly explained and demonstrated as well as breathing techniques. The class size is great and small enough for the occasional social banter.
I like training in the early morning, It helps me start the day on a really positive note. I can also see incremental, measurable improvement.