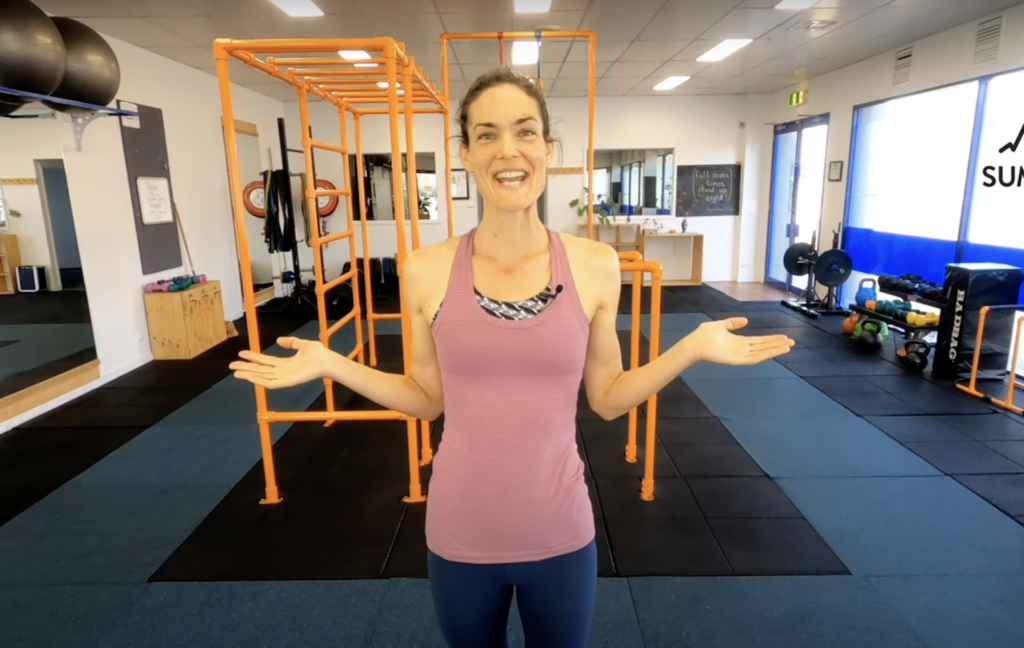 What it is:
How it works:
Is it for you?
FAQs
What it is:
This program was created with strong, capable, busy women in mind. Women like you, and like me (This is Claire writing). Although, with that said, we've had great feedback from men too!
TRIBE with Claire is a 10 week strength endurance program – achieving multiple goals at once.
The workouts are designed by Jeremy (Exercise Physiologist/Summit Co-Director/my husband) and myself. Each week you'll do 2 workouts.
Each workout is 40mins long (or thereabouts) Each workout includes a Warm up & Mobility / WORKOUT / Cool down & Stretch.
You'll be guided and directed through each session by me – I do it all with you and talk through what to focus on.
You will work the entire body with extra focus on glutes and core.
Benefits: Have more energy for yourself, your family and your busy life. Feel empowered knowing your exercise sessions are expertly designed. Just tune in and follow me, in your own home, on your own schedule.
The exercises are programmed to help you achieve a stronger core that integrates with a stronger, leaner, more resilient body!
You'll have clarity and confidence to help you commit to something for yourself.
Within each workout, you will: Get a sweat up, Improve muscular endurance, Get the HR up, Build lean muscle.
What you need (Equipment required): Mini band/hip circle and dumbbells. 2 x 40minutes each week.
How it works:
Is it for you?
FAQs